Mason Thomas Cuffe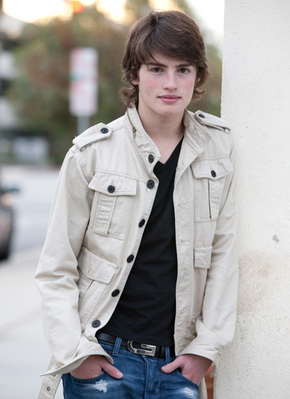 Full Name:
Mason Thomas Cuffe
Nickname(s):
Doesn't have really any nicknames. People tend to call him just Mason.
Birthday:
22th May
Age:
12
House:
added by admin.
Sexual Alignment:
Heterosexual
Blood Purity:
Pureblood
General Appearance:
He has brown hair, what is straight. It is not very short and is not very long either. He has brown eyes. Boy is quite tall, he is 5'1". Mason is slim but has some muscles too little. Some girls may find him attractive and there is girls who don't find him being attractive. Mason is handsome but it doesn't mean she is nice boy. He wears most of times shirts and jeans, also leather jackets. You of course can she him in other clothes too if needed. He most of times wears sneakers or other shoes like that. He doesn't like very much wear suits. Mason tends to go to party jeans, shirt and shoes. Ties are not his thing either but if really need then he can wear them.
Special Features:
-
Face Claim:
Gregg Sulkin
Personality:
He have never been friendly or nice, he is been always rude and cold towards people, mostly muggleborns and halfbloods. With purebloods he can be friendly but he doesn't like to be it very much. Only person to who he is nice is her little sister but mostly people don't notice it very easily, since they don't hang out very much. He also is quite stubborn. Mason is quite impolite, he has never been polite very much. Towards nice girls she can polite sometimes. He doesn't know what is to be honest, grateful, dependable and so on traits. He just have never needed them in his life, he always wants to do everything his own way and then he needs to lie if he wants to get what he wants. He is quite good at lying. Only person who Mason trusts is his little sister - only these two know about it. Some other people many know too but he mostly tried to hide it but there is some people who have noticed it but they don't say anything. These people think it's sweet and very caring of him. Maybe in future she will trust someone else more.
History:
Childhood:
Mason Thomas Cuffe was born in 22 May to Barnabus & Havana's first child. One year later was born her sister. His father didn't like very much the muggleborns and halfbloods and so Mason began to hate them too. Even more than her father did. Her mother other hand didn't had anything against them and her sister became like her mother. Years passed and Mason became more and more stubborn, he never listened his parents, always did everything his way. Parents tried to convince her to be not so selfish, rude, cold and so on towards people around him but they couldn't changes him. One day did gave up and let him be like he wants, they almost could have lost him already, he said if they don't stop it he will leave them and go live with her relatives and his parents didn't want to let it happen. His parents always gave him what he wanted and when he wanted it. They have always been quite healthy and wealthy family. He is quietly taking care of his sister, even if he doesn't say out loud that he cares about her, he does. When he was 11 he got letter from Hogwarts. It was no surprise at all.
School years:
First year he didn't make many friends, it was not easy when you are rude and cold. But end of school year he had couple of people who you can call friends. He has no idea how his second year will go.
Adulthood:
Not there yet.
Family:
FATHER: Barnabus Cuffe (Pureblood), 33
MOTHER: Havana Tew (Pureblood), 29
SISTER: Maribell Cuffe (Pureblood), 11